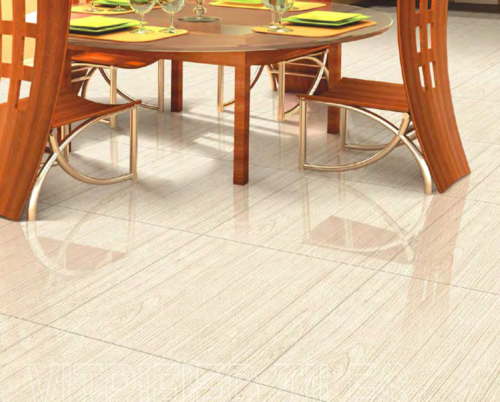 Well, tough choice for the homeowners.  It's your dream home, you want a flooring that gives beautiful looks. A dull, boring floor will kill the entire charisma of a beautiful house. None of the homeowners would want this to happen. On a contrary, there is durability. Also, one of the important element to consider for your flooring. How is it going to work if the flooring is extraordinarily beautiful but is devoid of durability? This will end you up with nothing but high maintenance cost in the long run and...
Vitrified tiles are almost similar to ceramic tiles; the only difference is that it is better than that. It is a type of tile that has been through the process of vitrification which avails it really low porosity making it very lower water absorption rate. Vitrified tiles are very strong and hard and not to forget its one of the best qualities. Coming to the comparative point of view, highly qualitative vitrified tiles have a competitive edge over natural granite or marble tiles making it a really commendable choice for...
Flooring should not be an afterthought when it comes to interior design. Instead, you can start with the choice of perfect flooring for beautiful interiors and design your décor around them. There is a reason. Flooring is virtually permanent and one cannot change it as one would change the paint, furnishings and furniture. With the choice of the right flooring design, pattern, texture and material, your house can take on an elegant and classically beautiful look. Compromising on this crucial aspect will result in mundane looks that detract rather than...