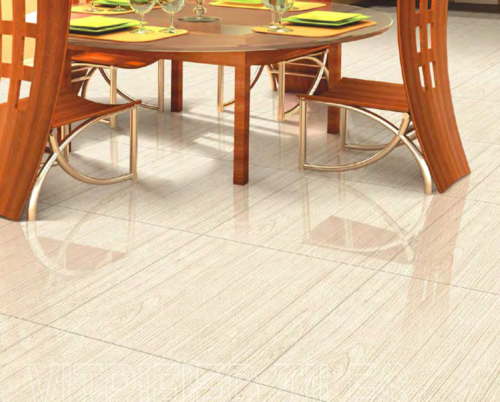 Style Statement or Durability What To Pick When It Is About Flooring?
Well, tough choice for the homeowners.  It's your dream home, you want a flooring that gives beautiful looks. A dull, boring floor will kill the entire charisma of a beautiful house. None of the homeowners would want this to happen. On a contrary, there is durability. Also, one of the important element to consider for your flooring. How is it going to work if the flooring is extraordinarily beautiful but is devoid of durability? This will end you up with nothing but high maintenance cost in the long run and ultimately floor replacement. I know it's a total nightmare. Need some help, how to keep this nightmare far far away? If yes, let me suggest you with a flooring option that's a perfect fit for your home and entails you with both lovely looks and durability.
Vitrified Flooring
Ever heard of this option? If yes, then you might know why it is the apt option to be installed ion your home. If no, you must thank me for suggesting one of the best flooring options you can get for your home. Let me introduce you to what exactly is vitrified flooring. It's a type of tile flooring with low porosity. If you are fond of granite and marble, the vitrified floors can be a considerable alternative for the same. They give your home a beautiful look and guess what they have an immense amount of durability. They are chosen over other flooring options for outdoors on the grounds of its frost and water resistance quality. There are occasional spills on the floor, there are chances of excessive foot traffic in the home as well, with vitrified tiles, you can chuck off the worry of getting your floor damaged due to any of these.
1)    Double charged vitrified tiles
2)    Full body vitrified tiles
3)    Glazed vitrified tiles
4)    Soluble salt vitrified tiles
Along with the visually appealing quality, you are also offered with versatility. Each one of them has different qualities. Check their qualities and see which one fits your need the best. Flooring is like your husband, you want both of them to be good-looking, you want both of them to last forever, and you want both of them to be less demanding. You can't compromise in any of these features, you want the best husband. So, why should your home compromise in that when you have vitrified tiles, the best husband for your home's flooring.
The secret of vitrified tiles design being the suitable option lies in its manufacturing process. This is made by creating a mixture of feldspar, clay, silica, and quartz. All these elements make the surface of the flooring vitreous. This will result in creating a single mass which will ultimately make this flooring hard along with offering the quality of low porosity. So, stop looking and start installing, you have got the love of your life, oops I am sorry, flooring in your home I should probably say.